My "Pin"spirations are things I have found on or through Pinterest that inspired me to try something new, whether it's a new craft, a new project or a new recipe.
I have a problem. I can't leave things alone. I seem to always take an otherwise VERY easy project and turn it into a monster. Has that ever happened to you? Have you ever had a project that should have been very fast and easy turn into the project that won't ever end?
This time it started with a simple free
Printable
. Got that? A PRINTABLE. You know...print. frame. done. That's how it started. Then it became...a weekend of changes and tweeks and stuff...because I can't just leave stuff alone.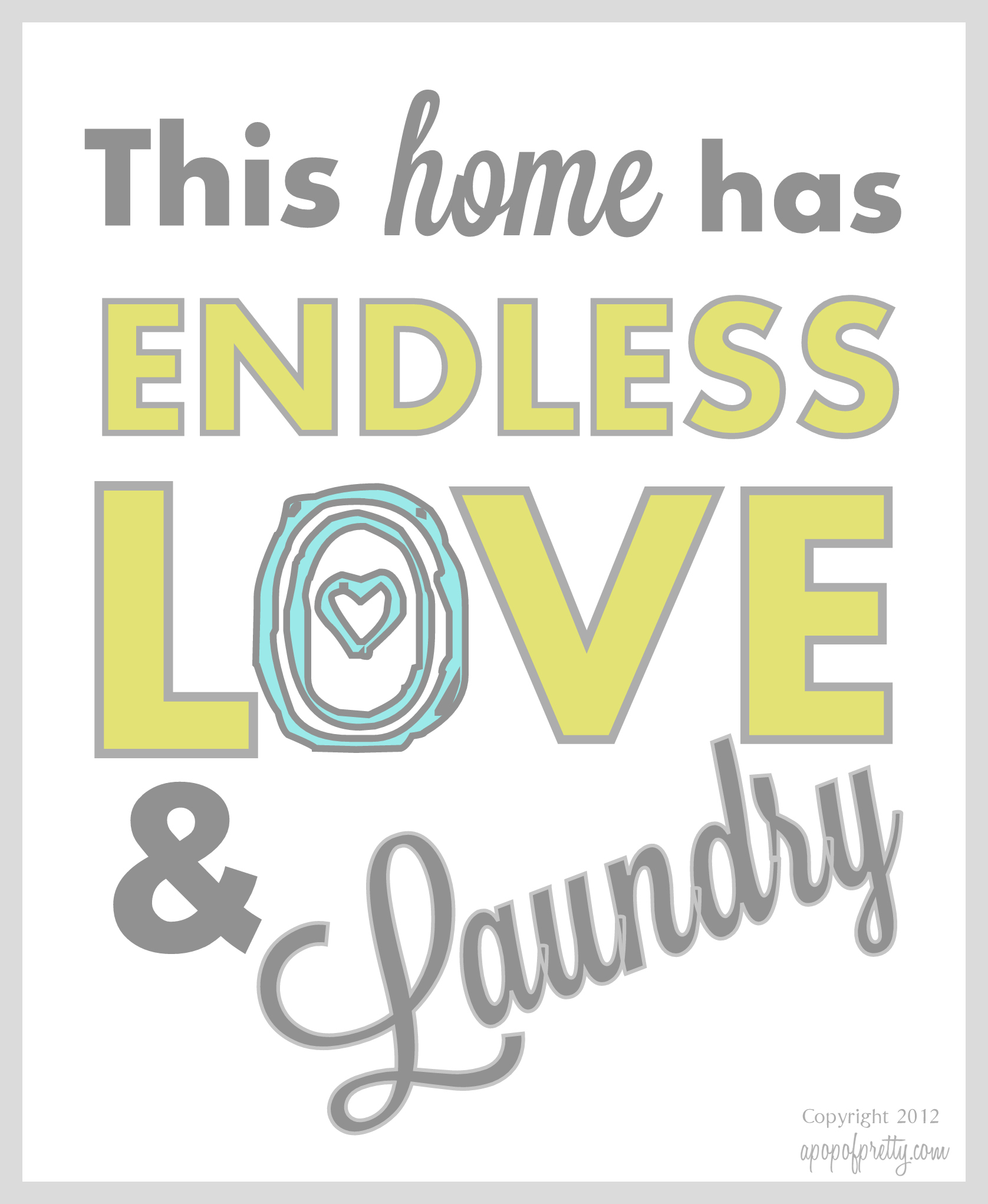 There is absolutely nothing wrong with this printable. I like it. I was drawn to it, after all. AND, she's got it in several different color variations.
Go choose yours
!
So why did I have to go an change it? I wanted more color...and I happened to have a blank 12 x 12 canvas in the top of the closet...which meant the printout had to be bigger...except simply enlarging it would make it too tall...
My Version:
See? Bigger...more color...
It's not as sharp as the original, and certainly is more "homemade" looking, but was totally worth the extra time (at least I think so now that I'm finally done).
Since the printable is 8" wide (actually, I think it was sized more for a 5x7 frame), I enlarged it to 10 inches wide and printed it out on cardstock in landscape layout...I had to print out 2 pages to get all the parts I needed.
Then (sigh), I used my craft knife to CUT OUT ALL THE LETTERS.
This way I could place them on the canvas exactly where I wanted them. I told you I made this much more difficult than it should have been.
I also started to use Sharpies to fill in the letters...but more on that at a later time.
I wanted to boost the color in the overall piece so I painted a border on the canvas.
It looks green here but it's really more of an aqua.
Next to that newly painted border, the letters looked really washed out. So I painted those as well. Yep...it continues to get crazy.
Actually, this is where I started to color in the letters with Sharpies but gave up since I only had fine point Sharpies.
Some of those letters originally had borders...so I painted the borders back in. If I was really a perfectionist (who, me?), this is where I would have started pulling my hair out...painting boarders. Ugh.
I did paint the border on the "o" (as you can see below) but really hated the look of it so I painted over it in solid aqua. Then I later decided to add a pop of more color and made the center heart a raspberry pink.
Once everything was FINALLY painted and dry (the next day), everything was positioned on the canvas background...
Once the letters were placed, secured and dried, the entire canvas was coated in Mod Podge and left to dry. I only wound up with a couple of wrinkles in some letters
(probably because I was beginning to get impatient with this "simple" project).
Well, there it is. How to take a very simple project and turn it into a more brightly colored time suck. Still, I love it! Now on to the next project!